How to Manage Community Digests, Subscriptions, and Notifications and Standard USMS Emails?
What is the difference between Community settings and USMS email preferences?

Community settings is how the USMS Community platform will notify you of certain events. You can adjust those preferences here. If you're looking to adjust your USMS email preferences (all non-Community emails), you can do so here.
How to manage email digests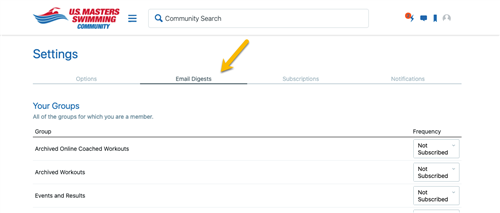 How to manage subscriptions

How to manage notifications