How to Manage My Friends and Private Messages
What does "Connect" mean?



Friend requests will remain in your notifications until you accept or decline the request.


How to enable and disable private messages

Within your Community settings under the Options tab, you can set your preferences on private messages.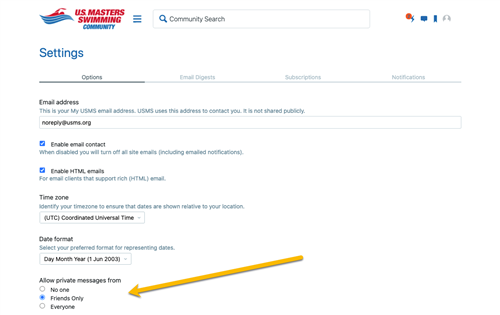 Why do I see display name Former Member in Community?

When we migrated the old Discussion Forums to the new format, there were many users who didn't connect their Forums account to their My USMS account, so we were unable to identify those users as most were not members. To preserve the Forums threads, we needed to assign a single user as the poster of all the threads we couldn't connect an account to. That single user is display name Former Member.